Rapidly Deployable Basecamps
Providing a wide variety of rapidly deployable products for virtually every Incident Response application.
DMG is relied upon by military, government, NGO, and private industry clients to provide large-scale turn-key basecamp operations that facilitate disaster response, medical support, and housing assistance. With services ranging from site preparation to onsite-management and full-service catering, you can be assured that DMG will help you fulfill your mission.
Deployable Field Hospitals
The DMG Negative Pressure/Isolation System integrates an engineered shelter system with a negative pressure filtration system, an isolation partition, and a pressure monitor/alarm system. The NPIS system is used with the 20'x 32.5' DMG RDS shelter. 
Used with the 20'x 32.5' DMG RDS shelter

Isolation cells can scale with shelter size

Filtration system includes

high efficiency Germicidal pre filter with a sterile sweep UVC light, a blower and a final HEPA filter

120-volt standard power and includes a manual rotary on/off switch
Disaster Response Base Camps
DMG has the proven capability to provide large-scale turn-key base camp operations for disaster response, medical facilities, military, mining, drilling, and industrial applications.
Able to construct large-scale base camp operations within 72 hours or less of contract issuance

Pre-stage staff and assets just outside of the area of impact to allow for immediate installation of assets and construction of base camps
Military Forward Operating Bases (FOB)
DMG has provided base camp support services to tens of thousands of United States Military personnel in the US and abroad. Military tenting solutions include: 
AAR Tents

Aircraft Hangers

Billeting

Briefing Tents

Command & Control

Structures

DFACS

MWR

Security Checkpoints

Storage Structures

Temporary Barracks

Temporary Classrooms

TOC Tents

Vehicle Maintenance Areas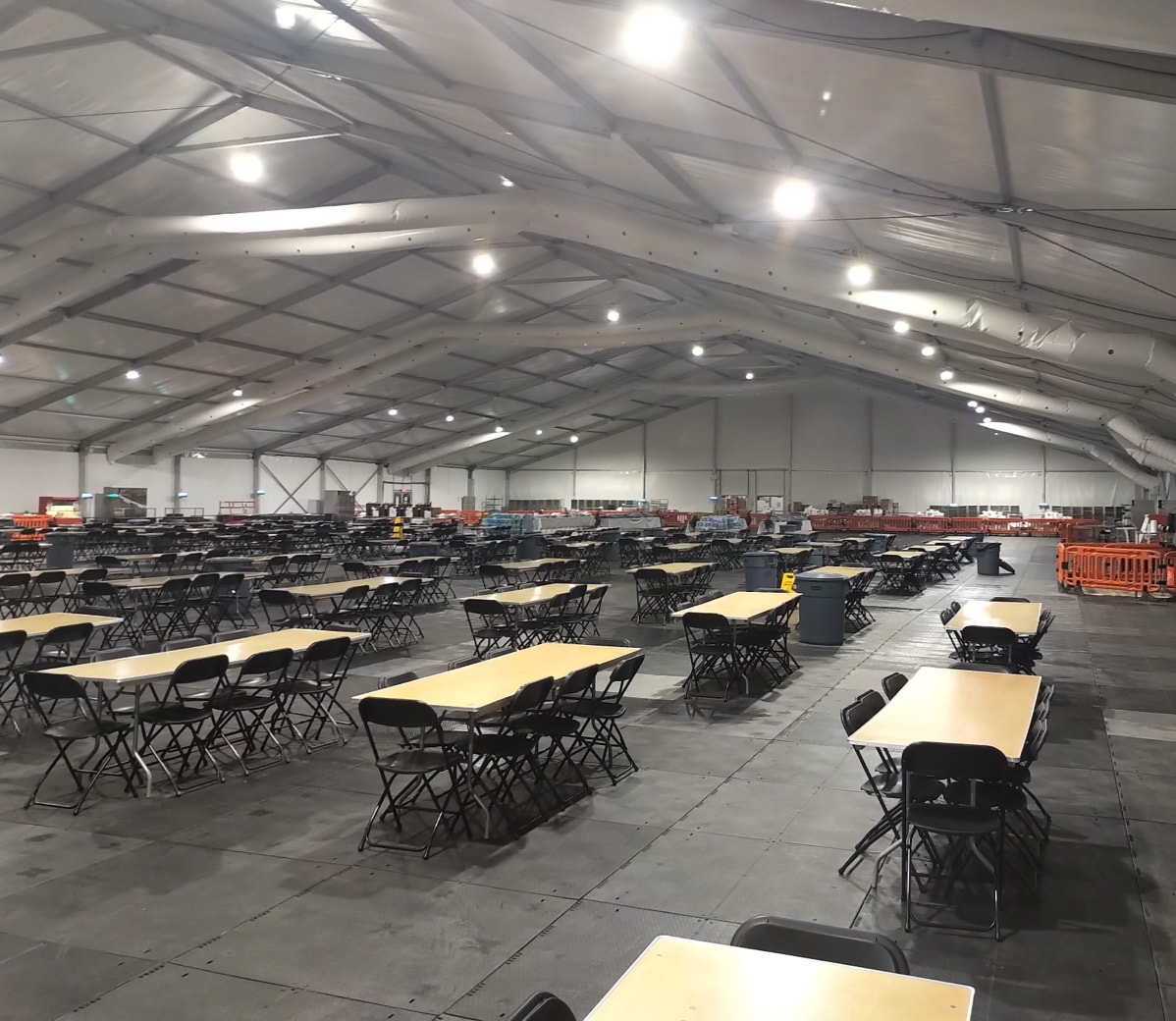 Mining, Drilling, & Industrial Operations
DMG offers turn-key and long-term tented base camp solutions for mining, drilling, exploration, and industrial applications. Our rugged containerized units are designed to be easily transported by truck, rail, or air to reach even the most remote areas and can be installed and operational in a matter of days. Industrial operation support facilities include:
Housing

Shower

Laundry

Kitchen

Restroom facilities
Our shelter support services range from basic tents with flooring to military barracks and state-of-the-art and scalable Negative Pressure/Isolation Systems that integrate an engineered shelter system with a negative pressure filtration system, an isolation partition, and a pressure monitor/alarm system. Shelter services are commonly provided to the  following industries:
Military

Federal and state government

NGO

Drilling/mining

Crisis response organizations
Full Service Catering / Food Service
DMG specializes in offering high-quality food products, friendly and professional service, and varied menus. Our experienced catering crews arrive on-site, on-time, and completely self-supportive with
Travel trailers

CHU's

Restroom & shower trailers

Hand wash units

Mobile/field kitchen facilities

Potable water 

Ice makers

Refrigerated & dry storage

Diesel fuel and LP gas supply
Medical Facilities / First Aid
DMG supplies first-aid staffing, medical facilities, and support services for disaster relief applications across the globe. Our secure and temperature-controlled first aid stations include the following: 
Base-X Tactical Shelter or a containerized unit 

Elevated non-skid and non-permeable plastic flooring system

Thermostat controlled ECU

Area lighting
Our medical stations are manned 24/7 by a nationally certified ACLS Paramedic and will include 
Exam area

Soft tissue injury supplies

OTC medications

Heart monitor/defibrillators 

IV solutions

Cardiac medications
Additional medical services are available as are additional AED's.
Internet & Satellite Communication
DMG can provide communications essentials to support effective operation in a disaster affected area. Communications tools include:
Satellite internet & TV

Wide-area Wi-Fi coverage

2-way radios

Information Technology such as VOIP 
We can also supply internet work stations for large-scale operations where multiple units may be required.
Diesel Fuel & LP Gas Storage and Supply
DMG has the ability to provide supply chain continuity for essential fuel services through product supplies and onsite management. We offer a turn-key service featuring fuel storage tanks and spill barriers, fuel supply, and re-fueling services. Further, we provide LP gas supply and storage cylinders for kitchens, laundries, showers, and other hot water needs.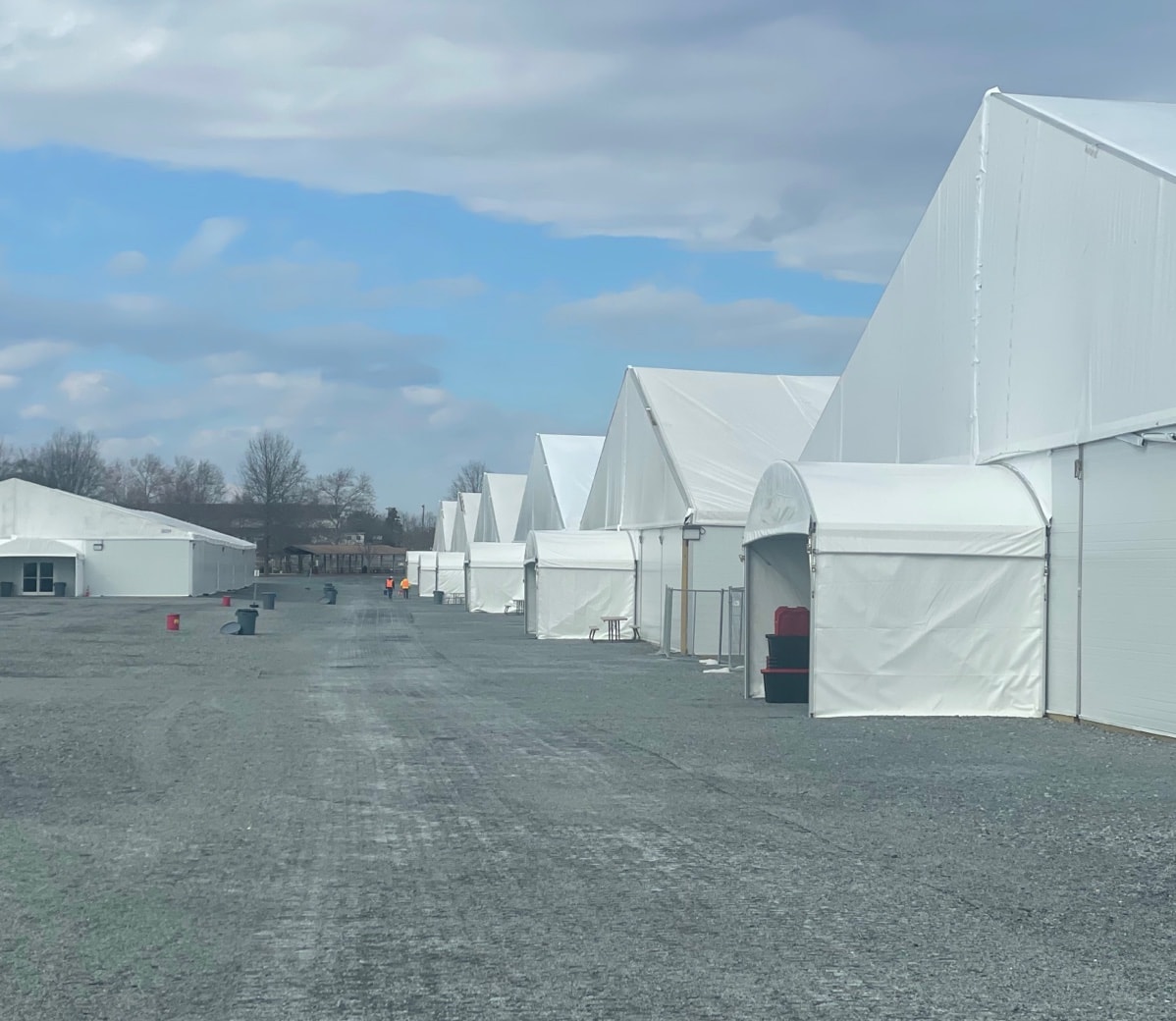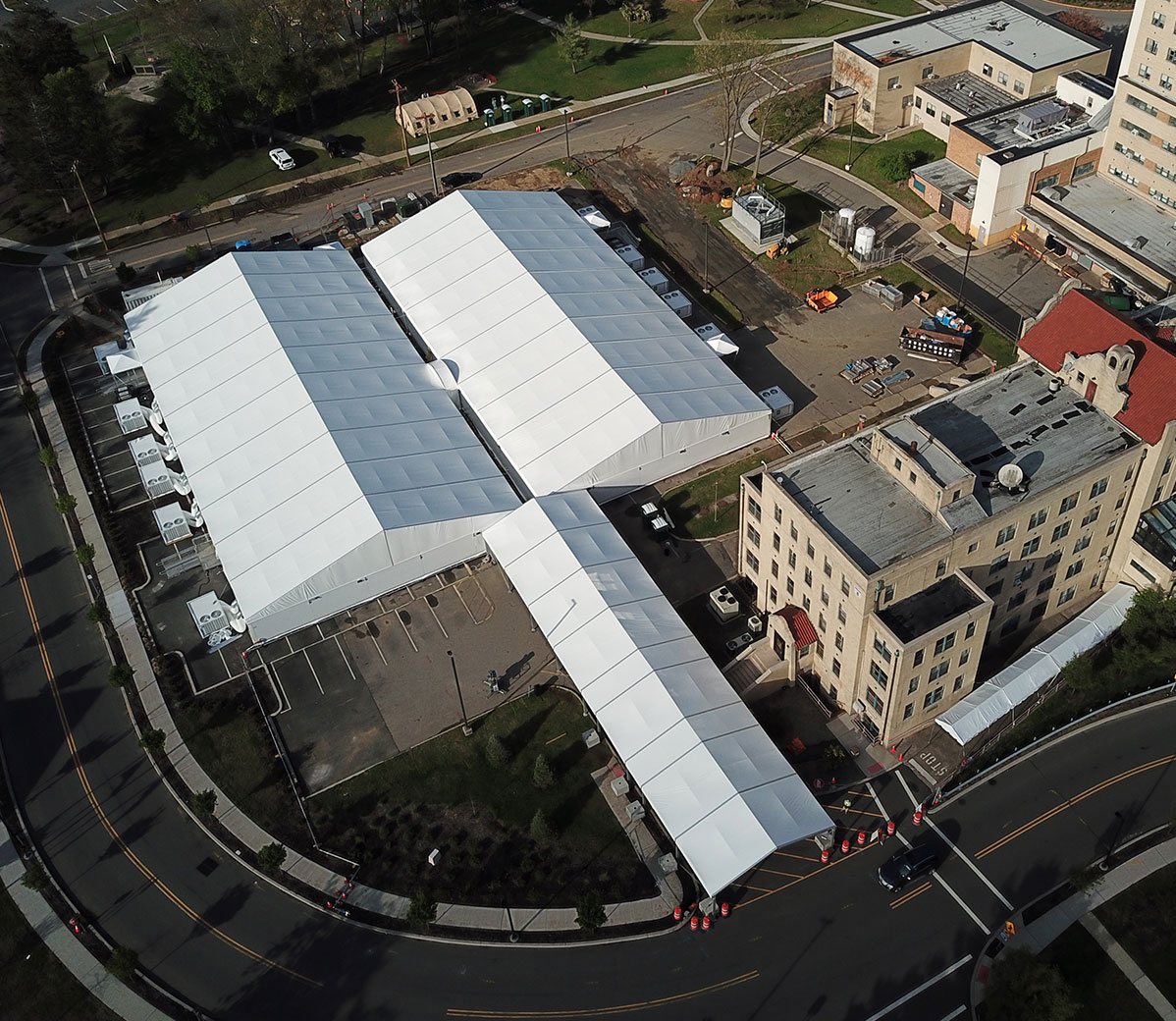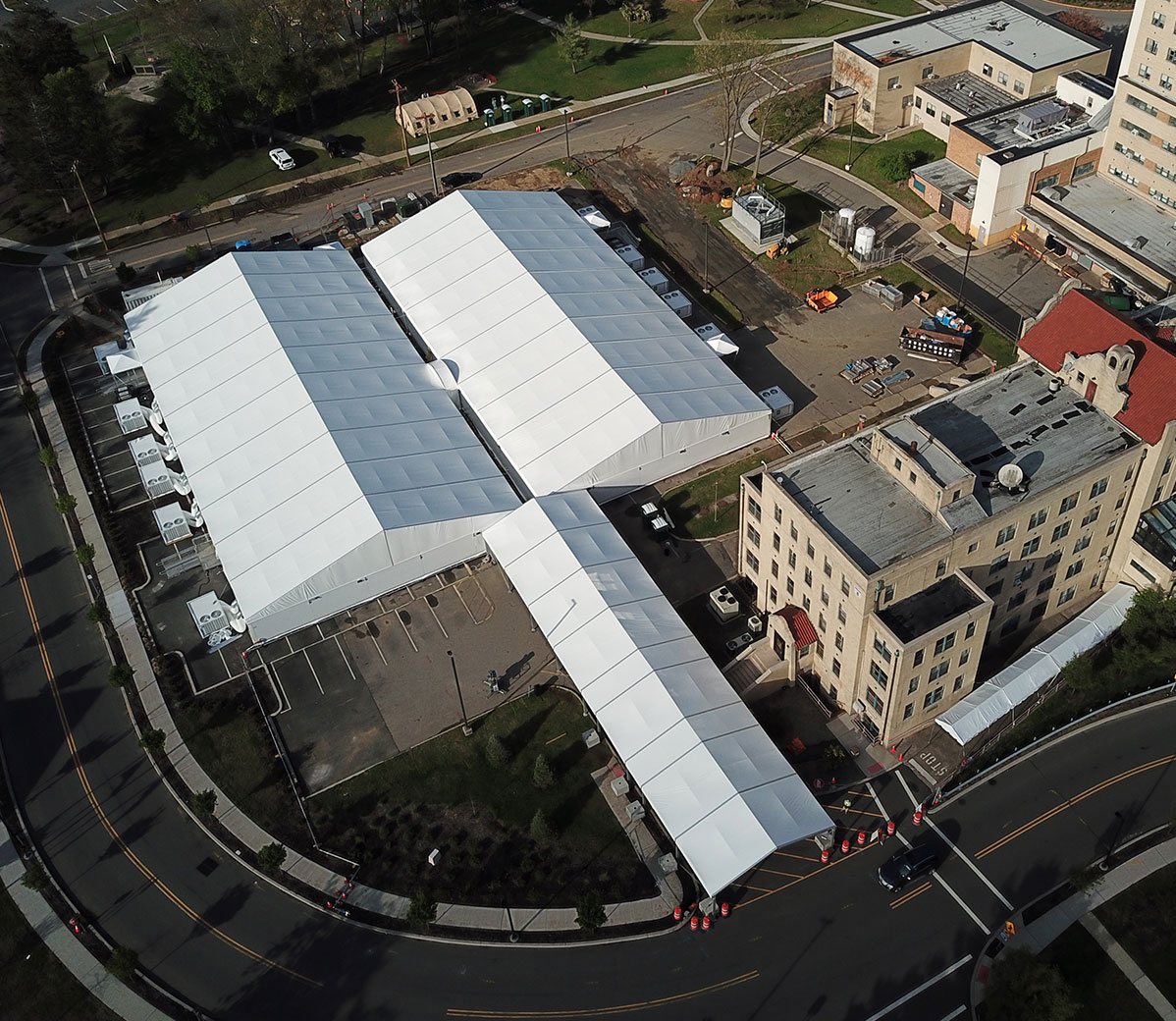 DMG can provide solid waste storage and removal solutions for debris and waste generated from base camp support operations. We can supply 20- and 30-cubic yard roll-off dumpsters with scheduled services for trash and solid waste removal.
In addition to supplying tents, HEPA, HVAC/Power Generation/Power Distribution/Light Sets, dining/catering services and medical services, our team will arrive at your site to manage the entire project from construction/assembly, basecamp operations, tear down and clean-up.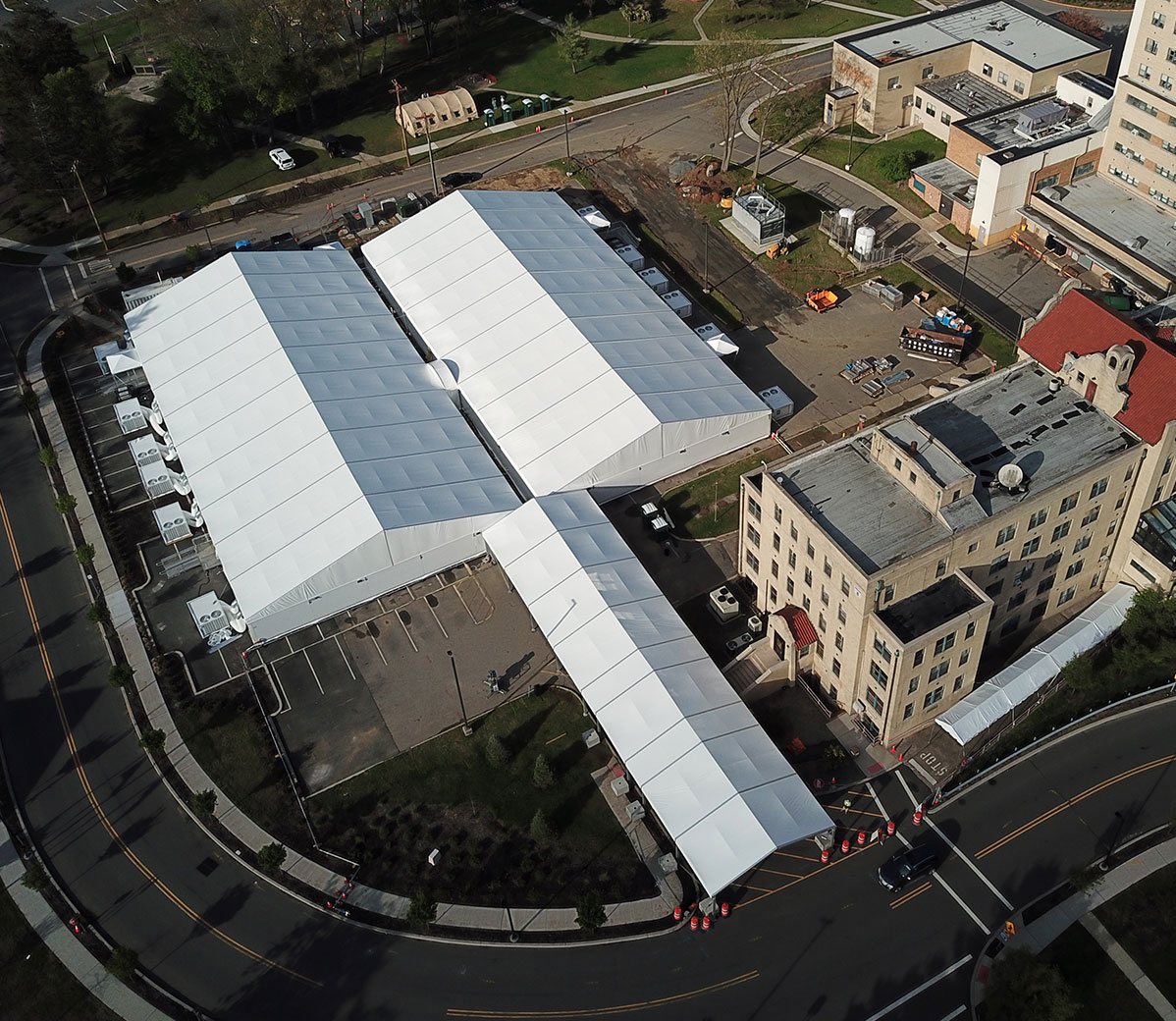 Ready to start your deployment?