THE NATION'S LEADING SUPPLIER OF BASE CAMP SERVICES
With offices and warehouses in Florida and South Carolina, DMG specializes in the design, construction, operation, and management of temporary life support facilities (base camps) worldwide.
DMG offers a full-line of specialized products and services to respond to the urgent needs associated with global Incident Response.
Large-scale turn-key base camp operations for Disaster Response, Medical Facilities, Military, Mining, Drilling, and Industrial applications internationally.
From Containerized Showers, Laundry, Restrooms, and Housing Units to Alaska Structures and Losberger Clearspan tents, we have the right product to get the job done.
The projects and locations change, but the results are always the same.
DMG can provide rapid deployment of logistical support services and equipment anywhere in the world often times mobilizing within hours of contract issuance. We have provided base camp support services throughout the United States and abroad in support of numerous electrical utilities, municipalities, and charitable organizations as well as FEMA, HHS, and the United States Armed Forces.
DMG has the proven ability to provide fully-operational turn-key base camp facilities within 72 hours of contract issuance throughout the continental United States. As a trusted partner to government agencies, industry, and disaster response organizations, DMG has put an emphasis on building relationships, not just base camps.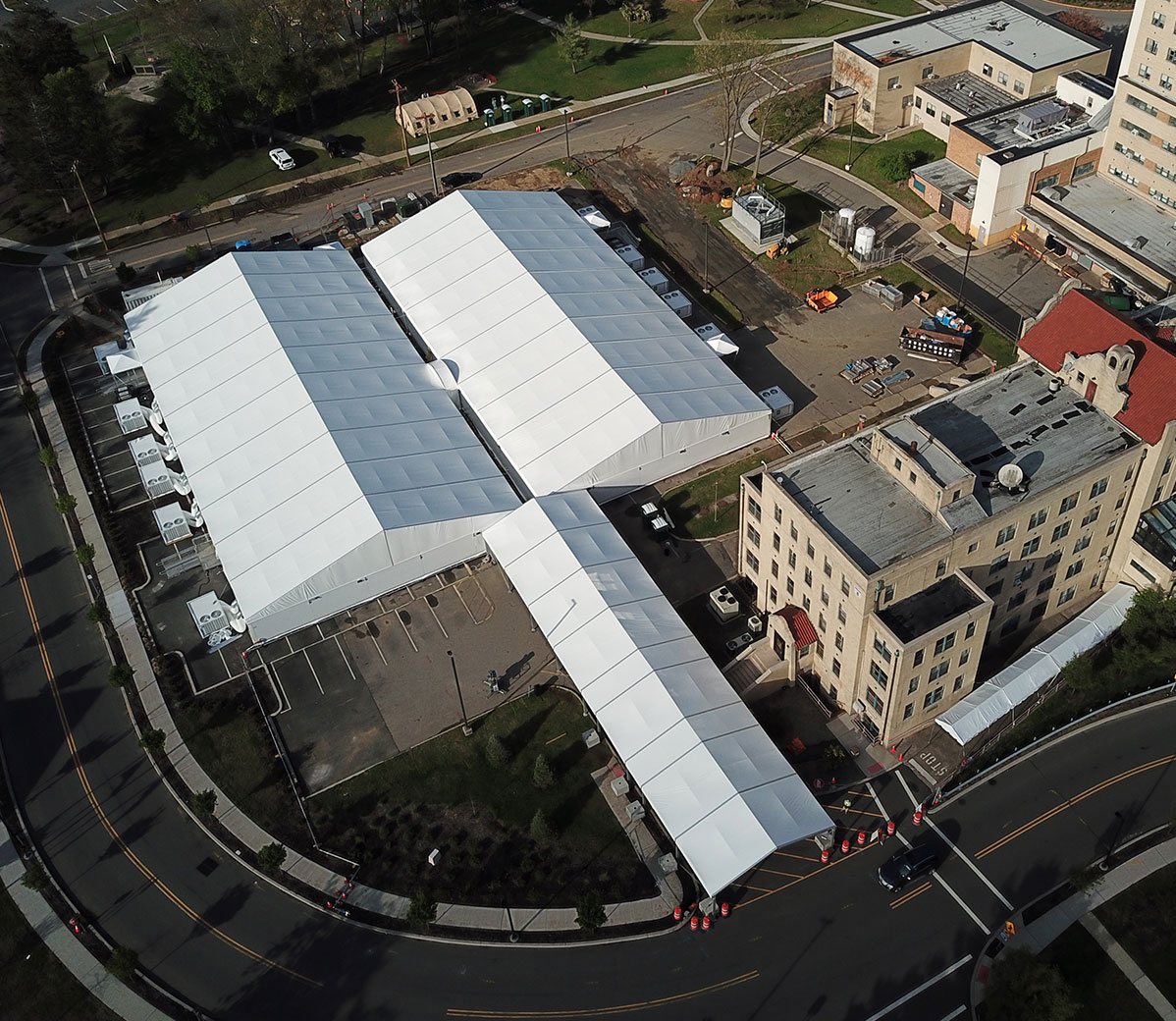 Our military, construction, and engineering  experience managing short-notice, man-made, and natural event logistics is unmatched.
DMG's Appointment Scheduling App (DMGapp) is an easy to use, single source, highly accessible and secure application that offers a COVID-19 online screening process based on guidelines from public health officials.  Patients set the appointment on their mobile device and are directed to the nearest COVID-19 testing location.
DMGapp eliminates confusion and long wait times at testing locations. DMGapp is available on all devices; IOS, Android, IPAD, Tablet, Desktop. No download or mobile app required. Supported languages are English and Spanish.