Comprehensive Disaster Response and Base Camp Management
Serving federal, state and local governments, NGOs, and private organizations
DMG specializes in rapid deployment of temporary life support facilities, basecamps, and logistics for disaster relief, government initiatives, and high-volume events.
From setting up large-scale government deployments to accommodate mobile disaster response teams with just a few days' notice to constructing temporary recreational facilities for a multi-day music festival with an accompanying mobile app, DMG's innovative solutions provide comprehensive support solutions.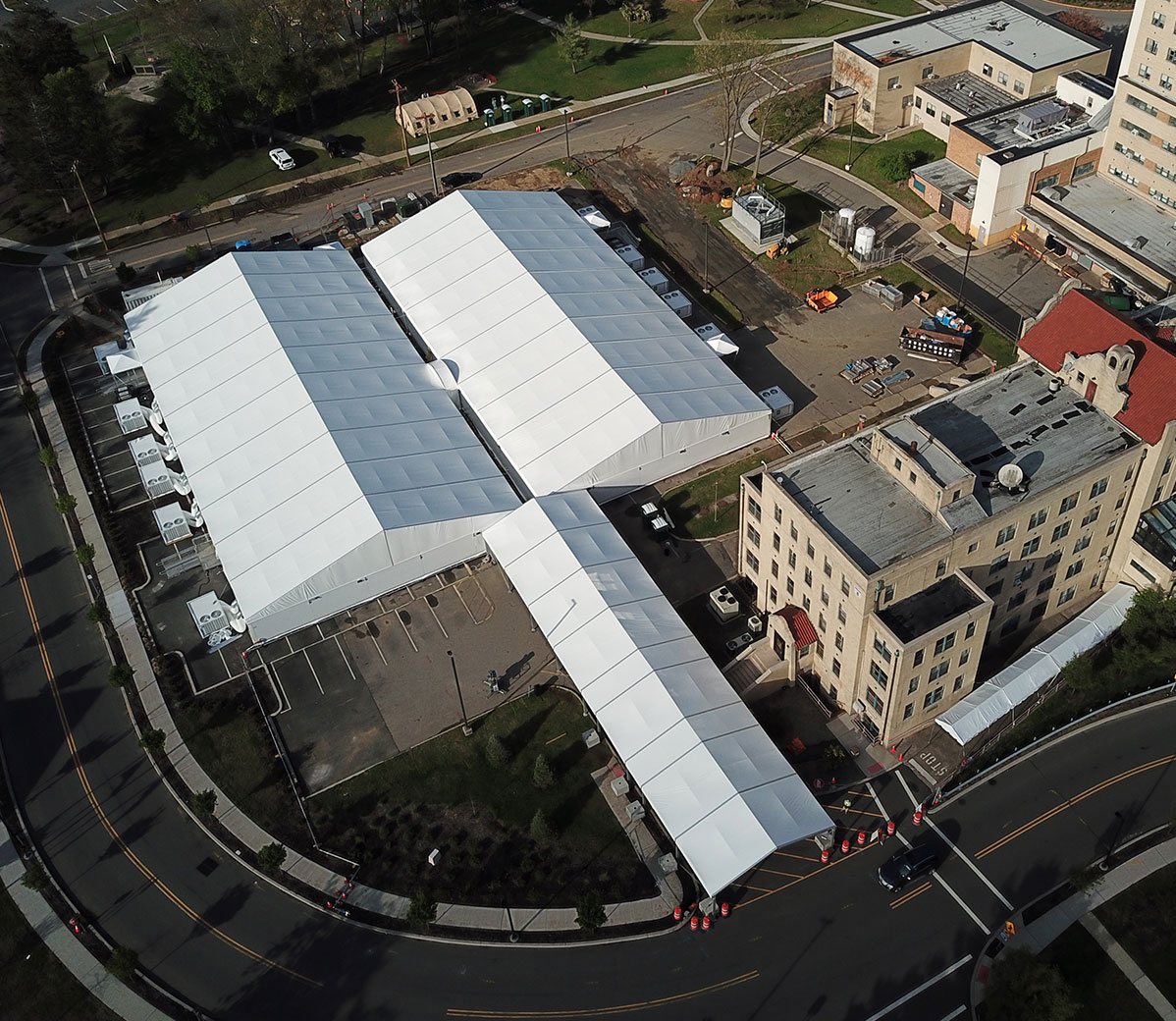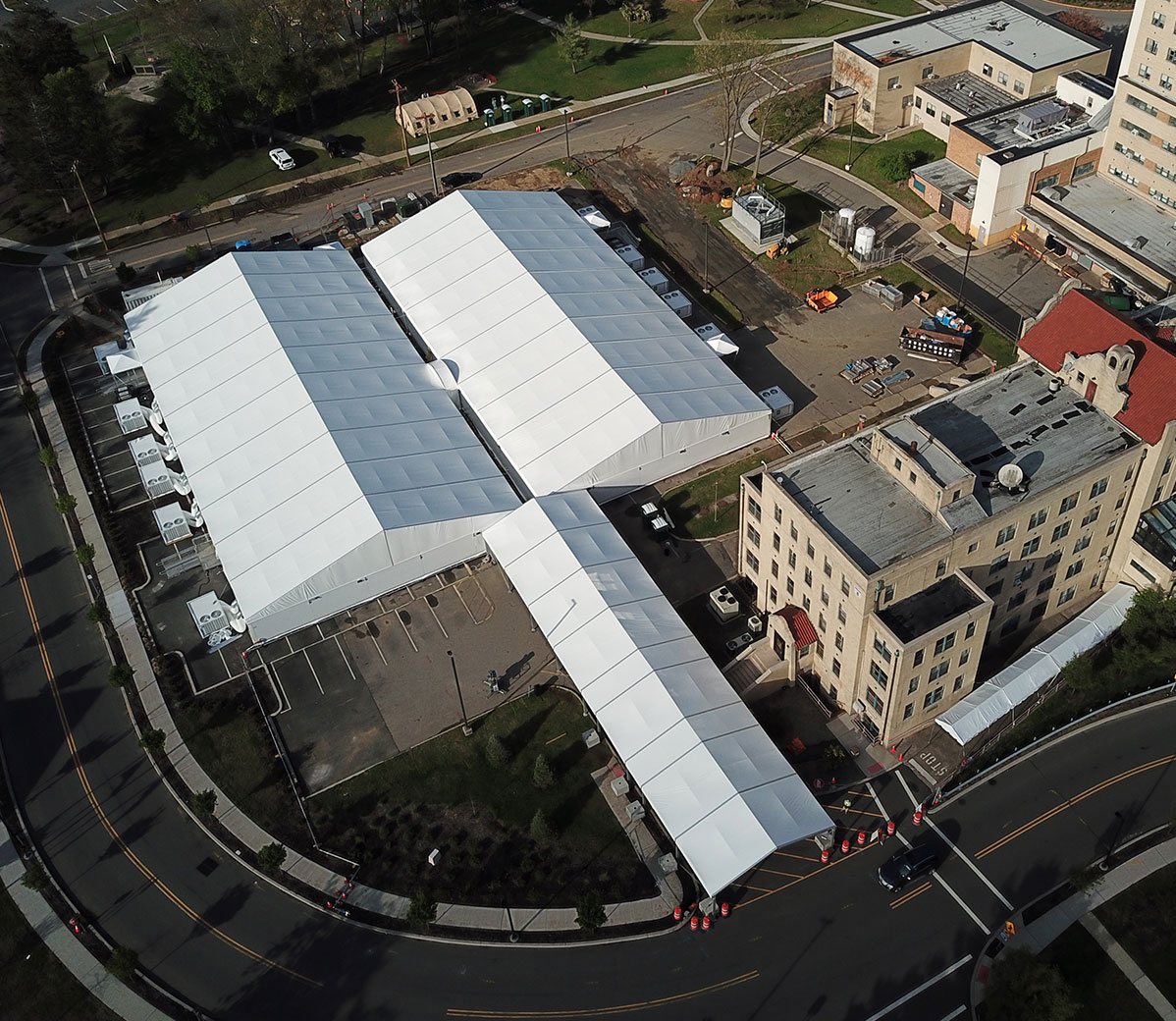 We've developed custom apps, integrated check-in and check-out systems, field-level customizable QA/QC inspection systems, and so much more. And most of it is custom-developed by request. If your project needs tech integrations, our developers make it happen.
Safety First. Always.
Our full-time safety manager on staff oversees safety training, equipment safety checks, operator certifications, and all OSHA reporting. DMG employees are also recognized company-wide for achieving safety milestones and reaching "no incident" goals.
Scaled to Size (Yours)
DMG rapidly deploys both small and large-scale temporary living spaces for any need. From the rapid deployment of tactical shelters for 1,000 military personnel in Chile to constructing and operating massive temporary "cities" for 15,000+ people here in the U.S., DMG provides everything needed to ensure that our clients receive optimal treatment.
High-Quality Food Services
DMG's catering services include complete meal service for 3 hot meals per day on deployments, featuring excellent quality ingredients, appropriate ethnic offerings, and a variety of choices to meet dietary requirements. In addition to catering, DMG also provides 24-hour food delivery services.
Disaster and Emergency Relief
Available for worldwide deployment, disaster response and responder support basecamps by DMG include temporary housing, food and catering services, medical facilities, power generator, climate control, water utilities, laundry services, and recreation facilities for 25,000 people or more.
Health and Human Services
In addition to housing, DMG covers a wide range of health and human services support needs, providing large-scale medical support with secure and temperature-controlled first aid stations, sleeping quarters, medical supplies and staff, and more.
Mission Critical Military Support
DMG provides logistics and operations support for military and government agencies.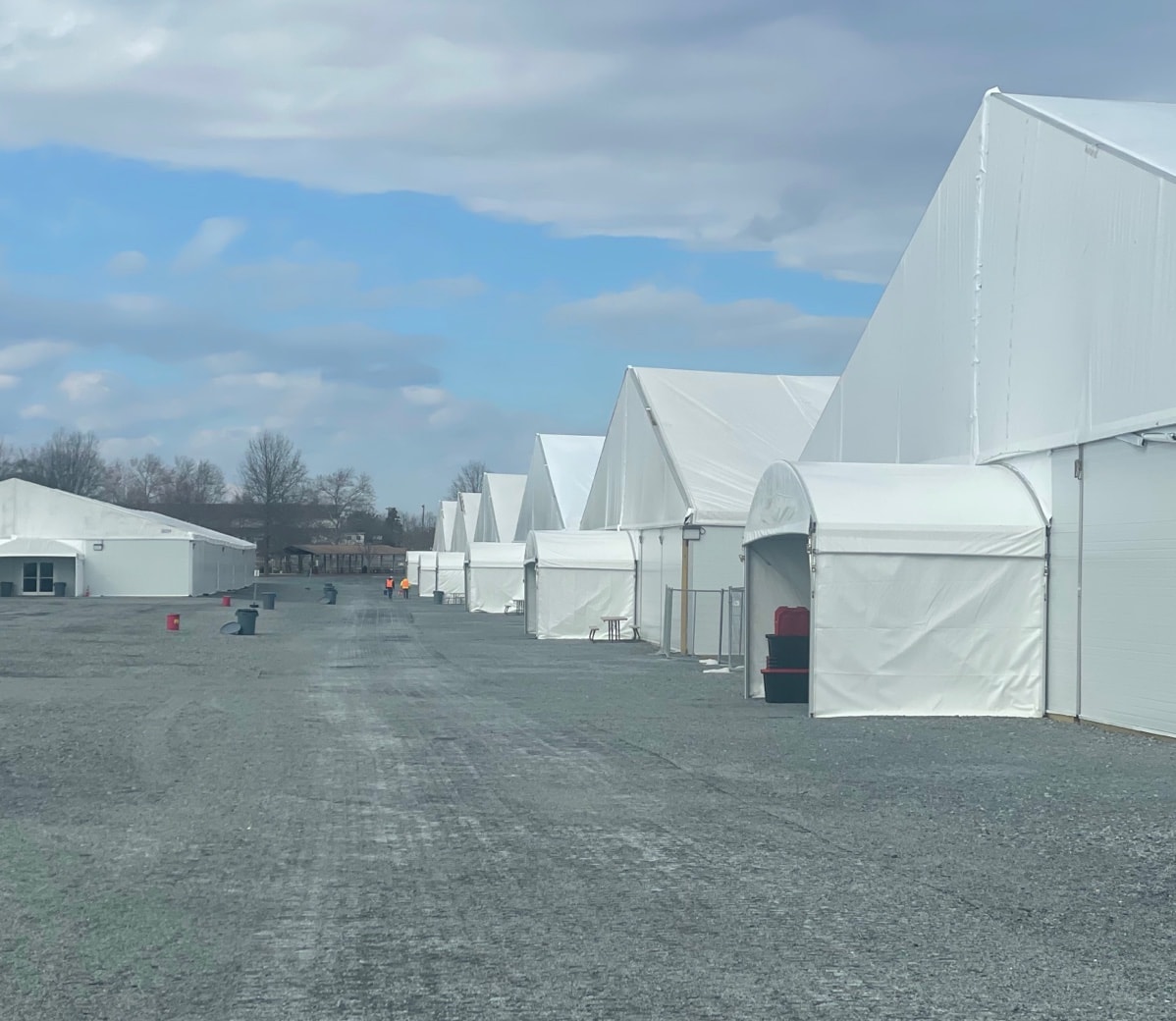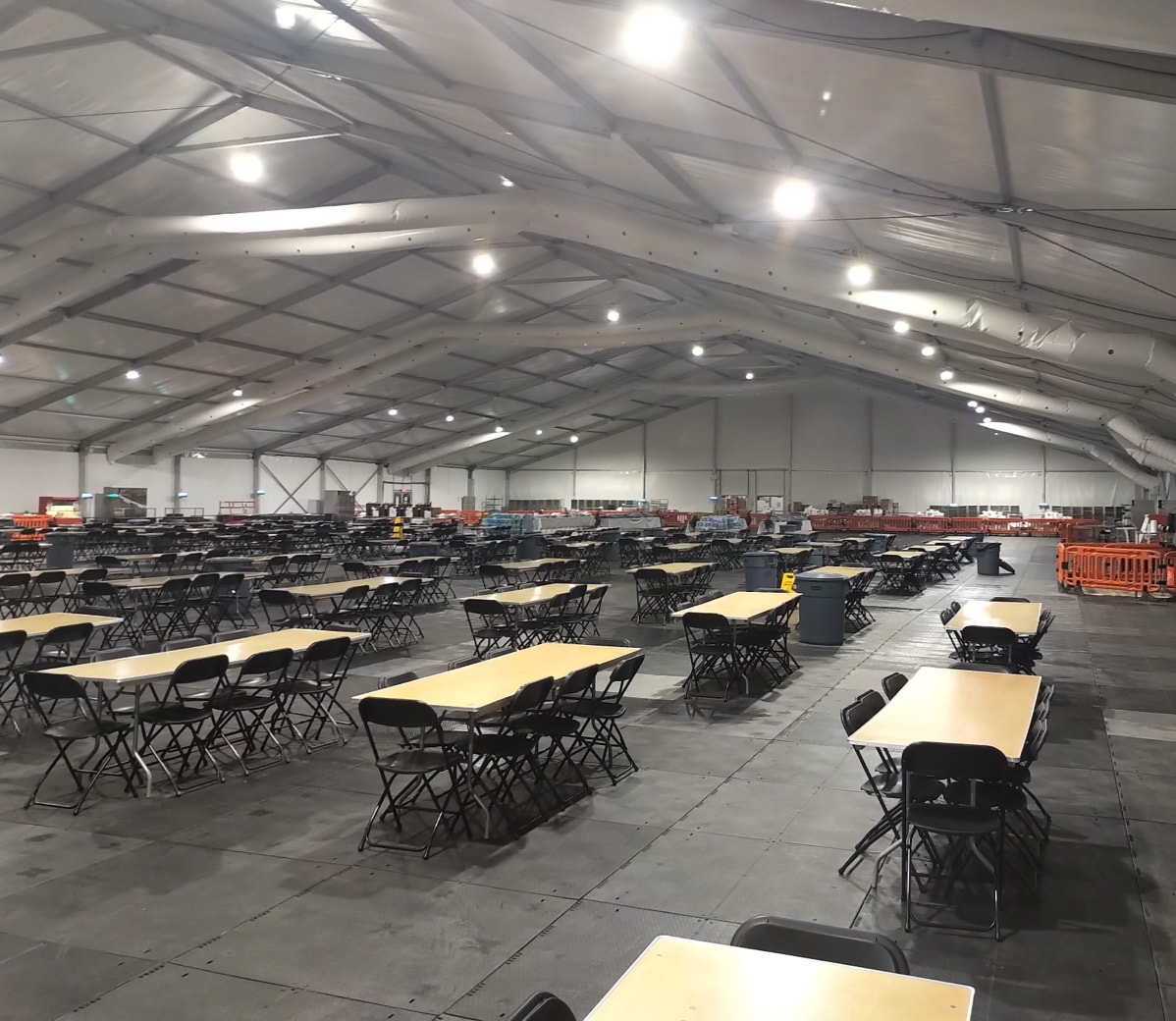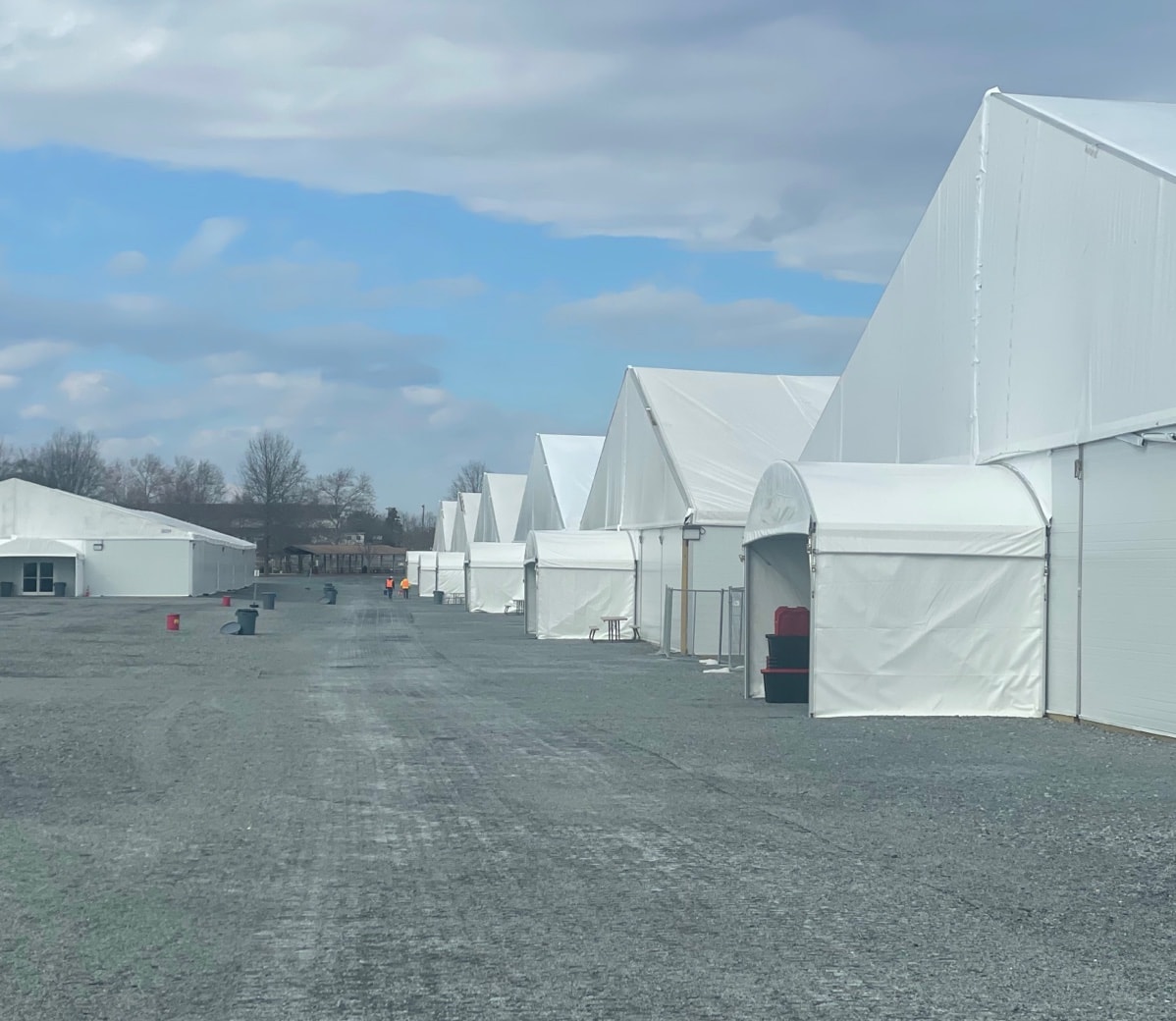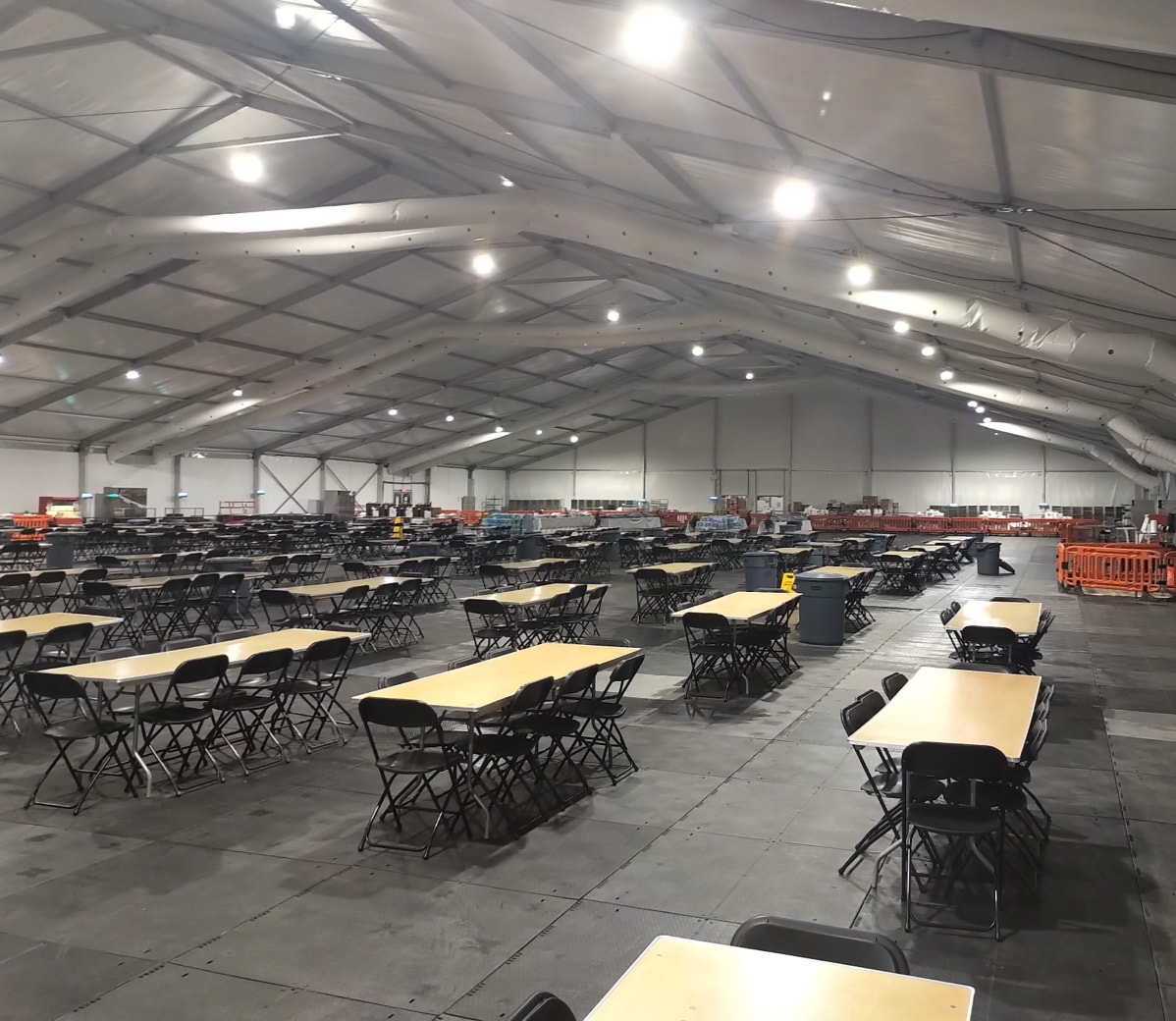 Event and Commercial Logistics
From seasonal sports like racing to annual festivals and concerts, DMG provides comprehensive logistics support for high-volume events.
Largest supplier of Losberger tents in North America
350,000+ sq. feet of warehouse space
Facilitated "Operation Allies Welcome" for 15,000 displaced persons
Ready to start your deployment?